Medical Volunteers
When VIM was founded, one of the goals was to create a place for medical professionals to get back to the basics of medicine – to be able to practice the art of medicine without being tied to the business of medicine.
This philosophy has shaped our model of care. Most of our providers spend more time with patients than they would in a normal practice. The financial angst of running a medical business is removed because patients aren't billed. As a volunteer, you have the ability to set your work schedule to avoid burn-out. And every day you're here, you'll hear the words "thank you" more than once.
At VIM, our focus is simply caring for people.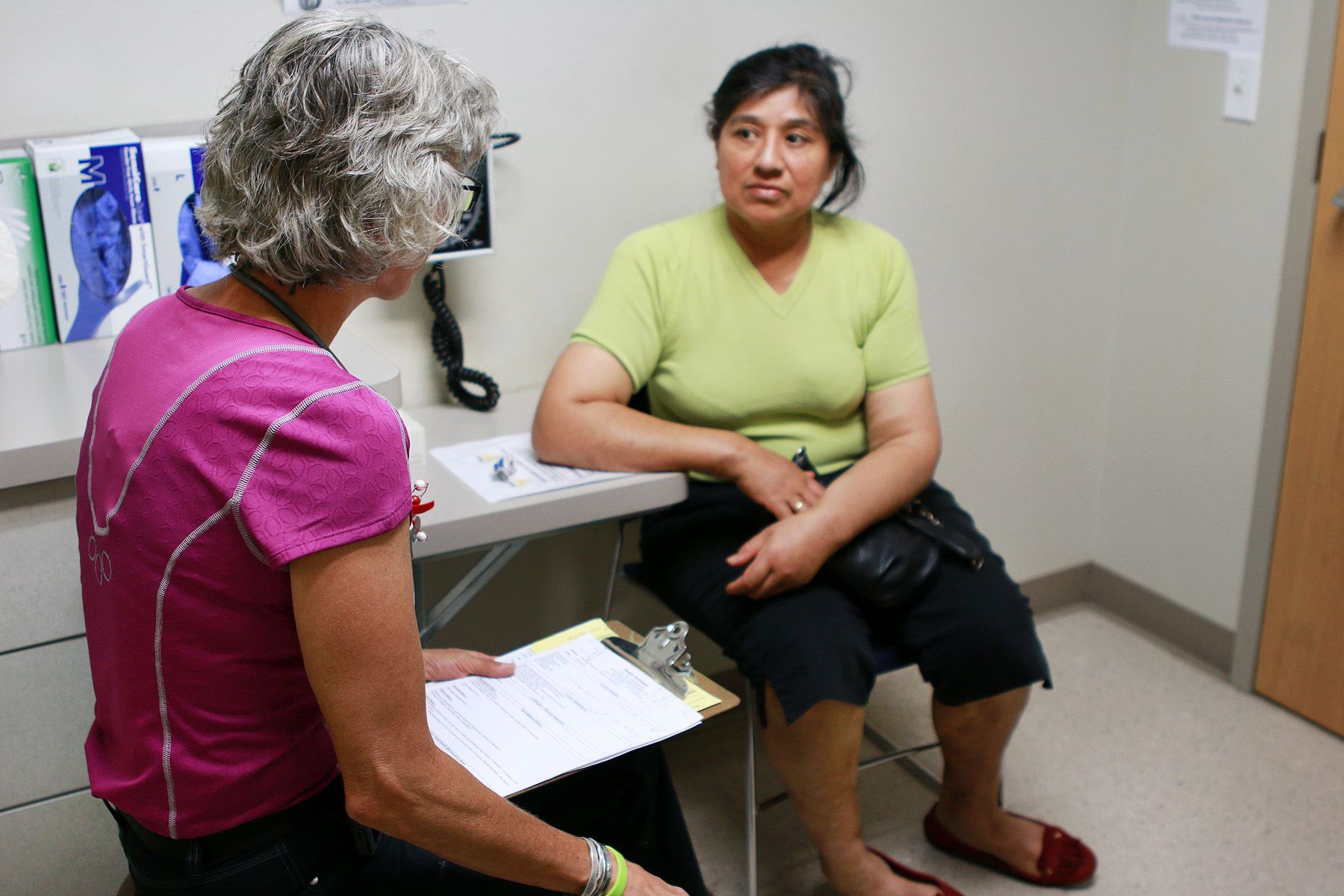 What type of medical volunteers are needed in the VIM clinic?
  •  Primary care physicians
  •  Specialty care physicians (dermatology, orthopedics, gynecology, gastroenterology, podiatry, endocrinology, cardiology, neurology, general surgery, etc.)
  •  Dentists and dental hygienists
  •  Nurse practitioners (with or without a sub-specialty focus)
  •  Physician assistants (with or without a sub-specialty focus)
  •  Nurses
  •  Pharmacists
  •  Pharmacy Technicians
  •  Clinical social workers
  •  Counselors
  •  Therapists
  •  Phlebotomists
  •  Dietitians
  •  Diabetes educators
  •  Physical therapists
Can I be retired?
Yes! A good percentage of our providers are retired, seeking to give back without the commitment of a practice.
Do I need a license?
Some positions do, some don't. In all cases, our clinical staff will assess each volunteer's skill level before assigning them to a position.
Doctors, physician assistants, nurse practitioners and mental health providers:
All of these volunteers need a valid Oregon medical license. In addition, these providers will need to complete a credentialing process done in cooperation with the Central Oregon Independent Practice Association. If you are a retired physician, or new to the area, there are two types of licenses that are available for those who wish to provide medical services on a volunteer basis. Click here for more information on licensing.
Dentists and Dental Hygienists
Dentists and dental hygienists must have a current Oregon Board of Dentistry (OBD) license and sign an OBD liability waiver. This is whether you volunteer at VIM, or see VIM patients in your own practice. More information can be found here.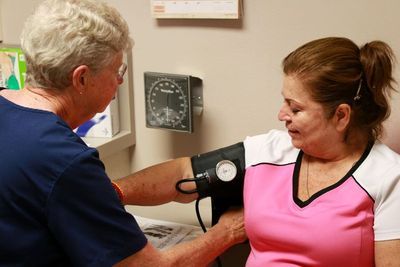 Nurses
Nurse volunteers need an active Oregon State Board of Nursing license. One benefit of volunteering at VIM as a nurse is that your service hours can be credited to the 960 hours needed to renew your RN license. Those without a current license can still volunteer as a clinical support volunteer (see below).
Clinical support volunteers
We have limited volunteer opportunities for medical professionals who no longer hold a current license, those who aspire to a career in medicine, or for positions such as certified nurse assistants (CNA), phlebotomists, dietitians, nutritionists, and others.
What about liability?
Our patients agree to be seen and treated under the Oregon Liability Waiver (ORS 676.340), which limits the liability of Oregon-licensed physicians, physician assistants, nurse practitioners, dentists, dental hygienists, and certain other health professionals for injury, death, or other loss that may arise from services they provide without compensation. As a VIM provider, we will have you register with the state for the liability waiver. More info and the forms can be found through these links:
  •  Medical providers click here.
  •  Dental providers click here.
In addition to the Limited Liability Law, VIM does have a standard liability policy to cover practitioners for their work that is done on-site at the VIM clinic.
What if I already have a medical practice?
Many of our in-clinic volunteers have their own practice, but also enjoy the camaraderie of volunteering at VIM. Others would rather see patients in their offices through our referrals. We call these volunteers our "Community Medical Partners." Whether you volunteer in the clinic or in your own facility, we are happy to have your services either way! For more information click here.
How often do in-clinic volunteers work?
Generally, volunteers in the clinic work one morning, afternoon or evening each week for a four-hour shift. Some volunteers are here more often, some as little as once per month. We'll do our best to work with your schedule. The most important thing is that you are able to volunteer with consistency, as that is what our patients depend on.
I'm interested in volunteering. What's the next step?
Fill out our volunteer application here. We will get in contact with you to talk further.
I still have questions. Who can I contact?
Contact VIM's Volunteer Coordinator: volunteers@vim-cascades.org.