Board Of Directors
As a 501(c)(3), Volunteers in Medicine is governed by a Board of Directors. They have expertise in medicine, banking, law, education, accounting, insurance, data & analytics, hospital administration, non-profit, and for-profit management, giving us a well-rounded, big-picture way to look at our work and its impact on the community. Our Board is a dedicated group, with deep roots in VIM and its mission. We are fortunate to have each of them as part of our team.
---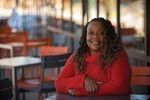 Erika McCalpine | Chair | OSU Cascades
Erika McCalpine is the Executive Director of Strategic Diversity Initiatives at OSU-Cascades, and the director of the Diversity, Equity and Inclusion Laboratory. She is also a business instructor, where she teaches courses in human resources, business ethics, leadership and entrepreneurship.
McCalpine is a recognized advocate for advancing social equity and inclusion within OSU and weaves those themes throughout her teaching and in her work with students. In 2019 she received the OSU Frances Dancy Hooks Award for building bridges across cultures and showing courage in promoting diversity. She received the OSU-Cascades Diversity Award in 2019.
McCalpine is involved with shared governance serving as a faculty senate senator (2019), executive committee member (2020), and president-elect (2021). She is the first person from OSU-Cascades to be elected to lead the faculty senate. McCalpine will assume the presidency in 2022.
McCalpine's community service includes positions on the boards of directors of Volunteers in Medicine since 2019 and of the City Club of Central Oregon since 2020. She is the co-founder of Love Your Neighbor, a grassroots effort that encourages community members to appreciate and accept fellow residents from diverse backgrounds.  She was named the Source Weekly Woman of the Year in 2019.
Prior to joining OSU-Cascades, McCalpine taught at the University of Alabama, where she was awarded the Morrissette Award for Excellence in Teaching Leadership and Ethics, and the J. Craig Smith Integrity Award. McCalpine also attended the University of Alabama where she earned degrees in Management and has specialties in Human Resources and Organizational Behavior. She has also earned a certification in Diversity and Inclusion from Cornell University.
McCalpine is a member of the Society of Human Resource Management and the National Center for Faculty Development and Diversity.
---

Tyler Fix, DMD, MA | Vice Chair | PureCare Dental
As a dental partner in Bend with VIM since 2017, Tyler was given the privilege of joining VIM's Board of Directors in October 2020. Tyler transitioned into the role of Vice Chair in January 2022. He works as a private practice dentist four days a week with PureCare Dental of Bend.  When caring for VIM patients, he aims to humanize and personalize their dental experiences with an open ear, an open mind, and an open heart. He is an advocate for expanding VIM's dental healthcare presence in the community. In his free time, he enjoys playing tennis, skiing, hiking, and volunteering.
---

Sarah Hall | Treasurer | Morgan Stanley
Sarah has owned a community driven business in Central Oregon for 15 years. After being in the finance industry for 7 years, she opened The Vibe Dance Center in 2004 to give dancers a place to not only train in a variety styles of dance, but to build a culture that kids could belong to a community, create lasting friendships and build self-confidence and leaderships skills for their future. Sarah has transitioned back to the finance industry with Morgan Stanley. As Sarah continues to evolve in her career she is excited to be part of the VIM board. "It is important to me to serve and give back to our community where I feel my skills and network can be greatly utilized."
---

Rita Bacho | Deschutes County Public Health
Rita Bacho is originally from the Upper West Region, Wa, Ghana. She earned a Doctor of Medicine (MD) from the University for Development Studies in Ghana. After graduating from medical school, she worked at Tamale Teaching Hospital, Ghana as a General Practitioner with a special focus on Public Health. She has worked internationally on various prevention programs including hypertension, TB, obesity, STDs, malaria as well as guinea worm eradication. Upon moving to the USA, she decided to pursue a Master of Public Health (MPH) at the University of New England, Portland ME. She is Board Certified in Infection Prevention & Control (CIC) and a Certified Health Education Specialist (CHES). She has since worked as a public health specialist and undertaken projects in various organizations including a tobacco control project among immigrant, underserved Tennessee communities, health promotion and chronic disease prevention at Providence Health & Services, Water and Sanitation (WASH) at Grace Cares Inc., Injury and Violence Prevention at the American Public Health Association (APHA) and health equity at the Association of State Public Health Nutritionists (ASPHN). She then transitioned to working in Providence Hospital as an Infection Control Specialist. She is currently the Public Health Communicable Diseases/STD/Adolescent Health Program Manager at Deschutes County Health Services, she is also a member of the board of directors at Grace Cares Inc. Rita is very passionate about helping poor, vulnerable, and marginalized communities access health resources to improve their overall quality of life.
---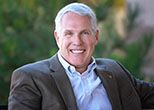 Stephen K. Hacker | Transformational Systems International, LLC
Stephen is an author and consultant focused upon transformational leadership, teaming and organizational performance.  He   is engaged with organizations throughout the world, delivering transformational initiatives and coaching leaders in today's environment of accelerated change.  Among the ten books Stephen has authored are: Transformation Desktop Guide, Transformational Leadership, Transformation Fieldbook, Leading Peak Performance, Surfing Tsunamis, The Trust Jogger, and most recently, Lead Self First before Leading Others.
After completing his corporate career as a senior leader with Procter & Gamble, he served as the Executive Director of The Performance Center, a multi-university organization conducting action-research.  He is currently CEO and a founding partner of Transformation Systems International, LLC.  He is a Past Chair and a Fellow of the American Society for Quality.
---

Rod Marchiando, PharmD | St. Charles Health System
Rod Marchiando is Senior Vice President of Improvement and Strategy for St. Charles Health System, serving in this role since 2015. At St. Charles he provides support to the organization's Strategic Planning, Value Improvement Practice (lean), Human Resources, Communications/Marketing departments and Community Engagement and Foundation. He also provides strategy and process assistance to the board of directors. Prior to his time with St. Charles, he served in an array of leadership roles spanning two decades with Regional Health in South Dakota. These include vice president of performance improvement, administrative director of academic affairs and clinical faculty with Regional's Family Medicine Residency Program. Rod's areas of interest include continuous improvement, people development, strategy models and clinical research. He holds a Bachelor of Science in biology and a Doctor of Pharmacy from Idaho State University. Marchiando completed his clinical pharmacy residency at University of Nebraska Medical Center.
---

Frances McCabe, MD | St. Charles Health System
Fran is a board certified Emergency Physician who has worked in the Emergency Department at St Charles Hospital, Bend, Oregon for the last 17 years. During that time, she served as the Medical Director of Central Oregon Emergency Physicians and more recently as Director of Acute Care Clinical Informatics. She served on the Bend Medical Staff Executive Committee from 2012-2018.
Fran attended Georgetown University for undergraduate studies, obtaining degrees in American Studies and Physics, as well as a MS in Biomedical Engineering. She attended Stanford Medical School and UCLA for residency training in Emergency Medicine. She obtained a Diploma of Tropical Medicine from the University of London. Fran used her training in Global Medicine throughout the 26 years of her Air Force career. She retired as a Colonel from the Air Force Reserves, and looks forward to other opportunities to care for underserved populations both globally and locally.
---

Cody Michael, CFP | US Bank
Cody Michael moved to Bend in 2018 from Iowa, where he was raised, attended Iowa State University, and started his career with US Bank. He became familiar with VIM through the nonprofit's relationship with US Bank and was immediately inspired by the mission, and the passion with which the volunteers and board pursue it. He says, "After two years in Bend, I am eager to give back to this warm and welcoming community." In addition to his role as a Wealth Management Trust Advisor for US Bank, he works to promote Diversity, Equity, and Inclusion in the workplace. Outside of work, he enjoys skiing, hiking, cycling, and exploring creative endeavors like stand-up comedy, dancing and acting.
---

Roxana Ocaranza | Bridges to Communication
Roxana owns and operates Bridges to Communication LLC, a medical interpreter service for clinics in Central Oregon. In 2010, she was appointed by Gov. Ted Kulongoski to a 25-member Oregon Council on Health Care Interpreters for a three-year term. The Council was advisory to the Oregon Department of Human Services to develop standards with respect to education, training, and testing.
---

Morgan Schmidt | Community Pastor | Pandemic Partners
Morgan Schmidt spent most of her childhood in a Chicago suburb, with her mother, stepdad, and younger brother, where she spent her weekends riding horses. Morgan, the first person in her family to go to college, went on to receive her masters degree from The Seattle School.
Morgan has dedicated her career to community building and collaboration, serving as one of the pastors of First Presbyterian, Bend for the last seven years. When the pandemic hit, Morgan founded Pandemic Partners, a Facebook group that crowdsources resources for any member of the community who needs it. It quickly gained over 11,000 members and became a platform to mobilize the community to advocate for programs and policies that support affordable housing, provide resources to houseless community members, and effectively respond to public health emergencies by providing warming shelters, summer shelters for heat and smoke, and water, food, clothing and supplies.
As co-founder of Clergy for Justice of Central Oregon, Morgan has proven her dedication to advocating for justice and peace. Her priority has always been making sure everyone has a place where they truly belong and feel safe. For the last seven years, she has served our community as one of the pastors at First Presbyterian Church. Not your typical pastor, she led youth programs that provide a safe haven for LGBTQIA+, BIPOC, and allied youth in our community.
Morgan is also the Chair of the Presbytery of the Cascades Wildfire Response Committee, Chair of the Homeless Leadership Coalition's Community Engagement Committee, and a member of the Larkspur Neighborhood Association Board, and an appointed representative for the City of Bend's Neighborhood Leadership Alliance.
---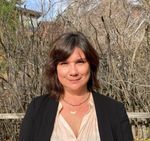 Kate Wells | PacificSource Health Plans
Kate has followed VIM's history with great interest since its inception. She admires the clinic for its core mission and believes the depth of volunteer talent that VIM has cultivated strongly positions it to adapt with health care reform, even to the point of offering the community a new level of resiliency to a changing landscape. Kate is currently employed at PacificSource Health Plans as Director of Community Health Development. She brings to the board of directors a wealth of experience in community health, resource development, fundraising, marketing and communications.
---

Kurt Barker | Emeritus | Best, Best & Krieger Attorneys at Law 
Kurt Barker, with Best, Best & Krieger Attorneys at Law (formerly Karnopp Petersen), served as secretary and governance committee chair while on the board. He's practiced labor and employment law for two decades and says, "It's hard not to be inspired by the providers I've met who love their work at VIM, and by the stories of success that can be found there." Kurt is involved with numerous other organizations, including the Human Resources Association of Central Oregon (HRACO), the Deschutes County Bar Association, and the Society of Human Resources Management.
---

Bob Hakala, MD | Emeritus | Formerly with Volunteers in Medicine
Dr. Bob Hakala practiced family medicine at Bend Memorial Clinic for nearly 30 years. He is a graduate of Oregon Health Science University (OHSU), completed his internship at Santa Clara Valley Medical Center and returned to OHSU to complete his residency in family practice. During his career, he served as Medical Staff President of St. Charles Hospital, as Chairman of the Executive Committee at Bend Memorial Clinic, and served on the St. Charles Board of Directors for six years. He retired from VIM as one of the clinic's Co-Medical Directors in June 2016 and now volunteers as a medical provider at the clinic.
---

James Lussier | Emeritus | The Lussier Center | VIM Founder
James Lussier (Jim) is the founder of The Lussier Center/TLC which is focused on performance excellence through the development of optimum governance and leadership approaches that creates a preferred future for organizations. He has served at the executive level and as a CEO in healthcare organizations and provided counsel and training to hospitals and health systems in The Netherlands, Africa, Japan, Canada and the United States. Jim was CEO of Cascade Healthcare Community and St. Charles Medical Center for 15 years.
---

James Petersen | Emeritus | Formerly with Karnopp Petersen, LLP | VIM Founder
Jim Petersen is a founder and serves as immediate past Board Chair of VIM. Jim was selected by the Bend Chamber of Commerce as Bend's Citizen of the year in 2004 for significant and lasting contributions to the Bend Community. In addition to being an active Rotarian, he is a past Board Chair of Cascade Healthcare Community, the parent organization that owns St. Charles Medical Center-Bend and St. Charles Medical Center - Redmond. Jim has retired as an attorney with Karnopp Petersen where he has practiced law since 1980.
---

Rod Ray, Ph.D. | Emeritus | Bend Research | VIM Founder
Rod Ray, Ph.D. is the former Chief Executive Officer (CEO) at Bend Research, Inc., where he worked for over 30 years. Bend Research, Inc. was purchased in 2014 by Capsugel and is now owned by Lonza. Rod still remains involved as a member of their Scientific and Business Advisory Board. During his time at Bend Research, Rod held numerous positions specializing in the development and commercialization of a wide range of products. He was instrumental in directing the management of large-scale programs to advance pharmaceutical compounds through the development process to commercialization and served as the primary management contact for client companies. In addition to his expertise in advancing pharmaceutical processes and products, Rod has extensive experience in commercializing diverse products for the electronics, energy, medical, agricultural, and space industries. He is currently a consultant and board member for various pharmaceutical and technological companies.
---

John D. Teller, MD | Emeritus | Formerly with BMC Summit
John D. Teller, MD feels that it is a privilege to support VIM as a vitally important option for health care delivery in Central Oregon. As a Board Certified Family Medicine physician recently retired from Bend Memorial Clinic, Dr. Teller brings a primary medical care perspective to VIM's Board of Directors, representing both the volunteer providers and the patients who depend on them. John received his undergraduate degree from Oregon State University and his medical degree from Oregon Health Sciences University. He completed his residency at Lutheran Family Practice in Brooklyn, New York, as well as a short-term teaching fellowship from Michigan State University. Dr. Teller also worked as the Medical and Site Director for Legacy Clinics and as a Family Physician at HealthFirst Medical Group and Tualatin Medical Center. Dr. Teller moved to Bend over 13 years ago and enjoys alpine skiing, mountain bike riding and community arts in Central Oregon. In December 2020 Dr. Teller ended his ten year tenure on the board.