Board of Directors
VIM is governed by a 9 person Board of Directors. As Central Oregon leaders, all of VIM's board members are engaged in fundraising. They have expertise in medicine, banking, law, education, accounting, insurance, data & analytics, hospital administration, non-profit and for-profit management, giving us a well-rounded, big-picture way to look at our work and its impact on the community. 

Our Board is a dedicated group, with deep roots in VIM and its mission. We are fortunate to have each of them as part of our team.  
---

John D. Teller, MD - Board Chair
John feels that it is a privilege to support VIM as a vitally important option for health care delivery in Central Oregon. As a Board Certified Family Medicine physician at Bend Memorial Clinic, Dr. Teller brings a primary medical care perspective to VIM's Board of Directors, representing both the volunteer providers and the patients who depend on them. John received his undergraduate degree at Oregon State University, and his medical degree from Oregon Health Sciences University. He completed his residency at Lutheran Family Practice in Brooklyn, New York, as well as a short-term teaching fellowship from Michigan State University. Dr. Teller also worked as the Medical and Site Director for Legacy Clinics and as a Family Physician at HealthFirst Medical Group and Tualatin Medical Center. John moved to Bend 11 years ago and enjoys alpine skiing, mountain bike riding and community arts in Central Oregon.
---

Kate Wells - Board Vice Chair
Bio to come!
---

Kurt Barker - Board Secretary
Kurt Barker has worked for VIM as an attorney for several years since moving to Bend from Portland in 2008. Prior to moving to Bend, Barker practiced labor and employment law with Stoel Rives LLP in Portland, where he focused his practice in employment related issues. He currently serves as the Chair of Karnopp Petersen's employment law department, where his practice continues to emphasize the defense and counsel of clients in employment matters. "It's hard not to be inspired by the practitioners I've met who love their work at VIM, and by the stories of success that can be found here," Barker said. He is also involved with numerous other organizations, including the Human Resources Association of Central Oregon (HRACO), the Deschutes County Bar Association, and the Society of Human Resources Management.
---

Ann Rhoads - VIM Board Treasurer
Ann is a CPA and a retired partner from PricewaterhouseCoopers, LLP (PWC). She is a seasoned finance professional with more than 30 years of public accounting experience. Ann provided audit and advisory services to a wide variety of financial services clients, collaborating with all levels of executive management and board members. She worked in several PWC offices throughout the United States, including New York, Los Angeles, Portland, and Seattle.

Ann graduated from Oregon State University and is a member of the Oregon Society of CPAs. In addition to serving on the VIM board, she also serves on the Tower Theater board and finance committee. "As a VIM volunteer I have been inspired by the medical team that delivers quality healthcare at the many clinics each and every week.  It's been a pleasure to support their efforts behind the scenes.  I am honored to join the Board."
---

Michel Boileau, MD
Michel Boileau, MD is the Chief Clinical Officer of St. Charles Health System. He is also in private practice on a limited basis at Bend Urology, where he has been since 1987. Prior to moving to Central Oregon, Boileau served as chief of urologic oncology at the University of Texas in Houston, and at the University of Washington Medical School in Seattle. 

"VIM fills a gap that exists within our community with medically uninsured low-income workers," he said. "I am very pleased to be working with them to help Deschutes County become healthier, and to support the work of such dedicated and highly skilled volunteers and community partners."
---

Roxana Ermisch
Bio to come.
---
Aaron Gordon
Aaron joined US Bank in 1991 while in California and moved to Portland OR in 1993.  The majority of his 25 years with the Bank have been spent working in several different loan departments including Small Business, Middle Market and National Corporate.  During his career with the Bank, Aaron's client base has covered many different industry segments including Health Care, Timber Products, Construction and Manufacturing companies.  While in Portland Aaron worked closely with several private equity firms and has managed Lending Teams in the past.
Aaron's community involvement includes being a past member of the Bend LaPine School District's Finance Committee, Habitat for Humanity Build Day volunteer and volunteer youth volleyball coach for Bend Parks and Rec.
Aaron is a graduate of Humboldt State University in California, where he majored in Economics.  He and his family moved to Bend in 2002 and enjoy both summer and winter outdoor activities.
---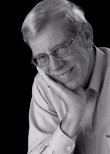 Rev. Dr. Barry B. Heath
After growing up in Philadelphia Barry came to San Francisco for graduate work in Seminary and never looked East again. He has served three Presbyterian Churches in the Northwest over 24 years. After earning a Doctor of Ministry degree in Medical Ethics he served 15 years as Director of Pastoral Care at Salem Hospital and focused on Medical Ethics and Oncology and ICU patients. After "retirement" and moving to Central Oregon in 2008 Barry served as Administrator and taught courses for the Sacred Art of Living Center in Bend. He now enjoys serving in volunteer capacities with patient care and teaching and facilitating support groups. Like most who move to Central Oregon Barry and his wife Connie are avid year-round outdoors folks. 
Of his interest in VIM Barry says: "To be a part of an organization that doesn't let the less visible parts of our community go unnoticed and unserved is a privilege. As providing health care services continues to challenge our society, I am grateful to share in the work of the outstanding Board and Staff of VIM."
---
---

Jennifer Welander, CPA, MBA
Jennifer recently joined the VIM Board of Directors in order to support the strong linkage of services and mission between VIM and St. Charles Health System, Inc. where she serves as the Chief Financial Officer. Jennifer obtained her education in accounting from the University of Oregon and began her career at KPMG LLP in Portland. She joined St. Charles in 2009 and has been in her current role since early 2015. "VIM plays an important role in addressing a gap in coverage that Medicaid expansion and other services have not fully addressed.  It is an honor to be a member of the VIM Board and provide a direct connection to St. Charles to support the patients both organizations serve."
---
---

Bob Hakala, MD - Emeritus
Dr. Hakala practiced family medicine at Bend Memorial Clinic for nearly 30 years. He is a graduate of the University of Oregon Health Sciences Center, completed his internship at Santa Clara Valley Medical Center and returned to OHSU to complete his residency in family practice. During his career he served as Medical Staff President of St. Charles Hospital, as Chairman of the Executive Committee at Bend Memorial Clinic, and has served on the St. Charles Board of Directors for the past six years. He retired from VIM as one of the clinic's Co-Medical Directors in June 2016 and now volunteers as a medical provider at the clinic.
---

James Lussier - Emeritus
James Lussier (Jim) is the founder of The Lussier Center/TLC which is focused on performance excellence through the development of optimum governance and leadership approaches that creates a preferred future for organizations. He has served at the executive level and as a CEO in healthcare organizations and provided counsel and training to hospitals and health systems in The Netherlands, Africa, Japan, Canada and the United States. Jim was CEO of Cascade Healthcare Community and St. Charles Medical Center for 15 years.
---

James Petersen - Emeritus
Jim is a founder and serves as immediate past Board Chair of VIM. Jim was selected by the Bend Chamber of Commerce as Bend's Citizen of the year in 2004 for significant and lasting contributions to the Bend Community. In addition to being an active Rotarian, he is a past Board Chair of Cascade Healthcare Community, the parent organization that owns St. Charles Medical Center - Bend and St. Charles Medical Center - Redmond. Jim has retired as an attorney with Karnopp Petersen where he has practiced law since 1980.
---

Rod Ray, PhD - Emeritus
Rod Ray, PhD is the former Chief Executive Officer (CEO) at Bend Research, Inc., where he worked for over 30 years. BRI was purchased in 2014 by Capsugel, and Rod remains involved as a member of their Scientific and Business Advisory Board. During his time at Bend Research, Rod held numerous positions specializing in the development and commercialization of a wide range of products. He was instrumental in directing the management of large-scale programs to advance pharmaceutical compounds through the development process to commercialization, and served as the primary management contact for client companies. In addition to his expertise in advancing pharmaceutical processes and products, Rod has extensive experience in commercializing diverse products for the electronics, energy, medical, agricultural, and space industries. He is currently a consultant and board member for various pharmaceutical and technological companies.
---