Who can be a Patient?
Can you say "YES" to all of these statements?
  1.  I am at least 19 years old.
  2.  I do not have health insurance, and/or are not eligible for insurance.
        This means I do NOT have, or cannot get:
        •  Oregon Health Plan (OHP/Medicaid), or Medicare;
        •  Any of the Affordable Care Act (Obamacare) plans;
        •  Insurance through my work, my spouse's work, or any other organization (including VA).
  3.  I have lived or worked in Deschutes, Jefferson or Crook County for at least 3 months.
  4.  I agree to complete a VIM eligibility screening each year.
  5.  My total gross household income (before taxes) is less than 250% of the Federal Poverty Level. (Use the instructions below the chart.)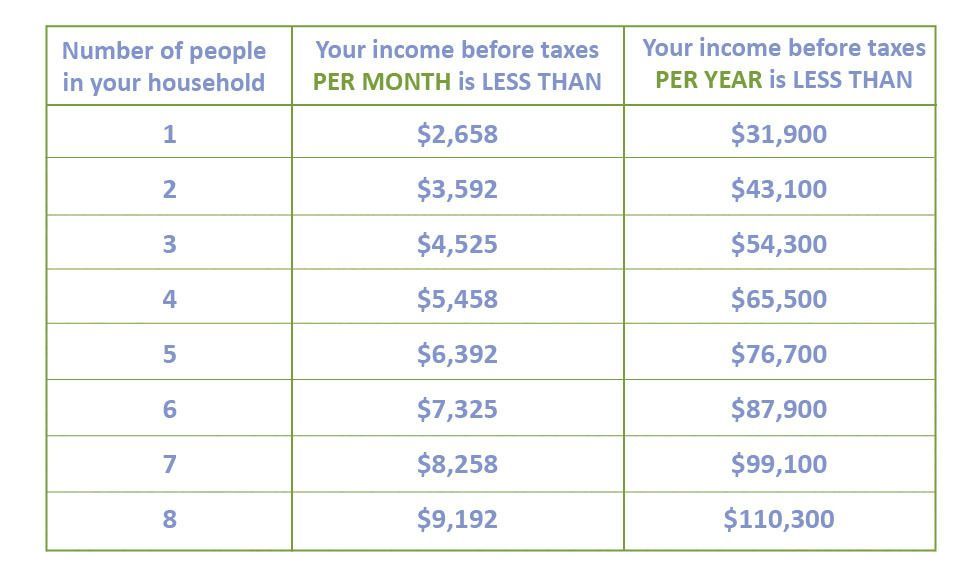 •  Calculate your gross income for your household. 
      This means add up all of the money that people in your household make before any taxes are taken out.
  •  If your household income is less than the amounts listed on the chart, you may be eligible for care at VIM.
If you said "YES" to all 5 statements, then we may be able to help you.
Please call (541) 585-9012 to schedule an eligibility screening.
During this call we will review:
  •  Your current insurance situation;
  •  Your household income;
  •  The documents you will need to bring for an eligibility screening.