Guidelines for Donating Medications (You Must Live in Oregon)
VIM's charitable pharmacy helps our patients receive their prescription medications at little or no cost. We are also able to accept some donated medications, which can be of great service to those who need them.
We can't take every medication. Bottles cannot be opened, and not all medications qualify. If you have something that you think we can use, please check the following guidelines.
ALL of these requirements must be met before VIM can accept a donated prescription medication: 
- You live in Oregon. The medication must have been prescribed in Oregon.
- The prescription is in the manufacturer's original, factory sealed container. This means bottles must be unopened with the seal intact. Blister packs are OK.
- The expiration date is 9 months and one day away from the date of donation.
- The prescription medication has been stored properly according to the manufacturer's recommendations.
- It is a medication we are likely to use for our patients, per our pharmacist.
- A donor form is completed and signed at the time of donation.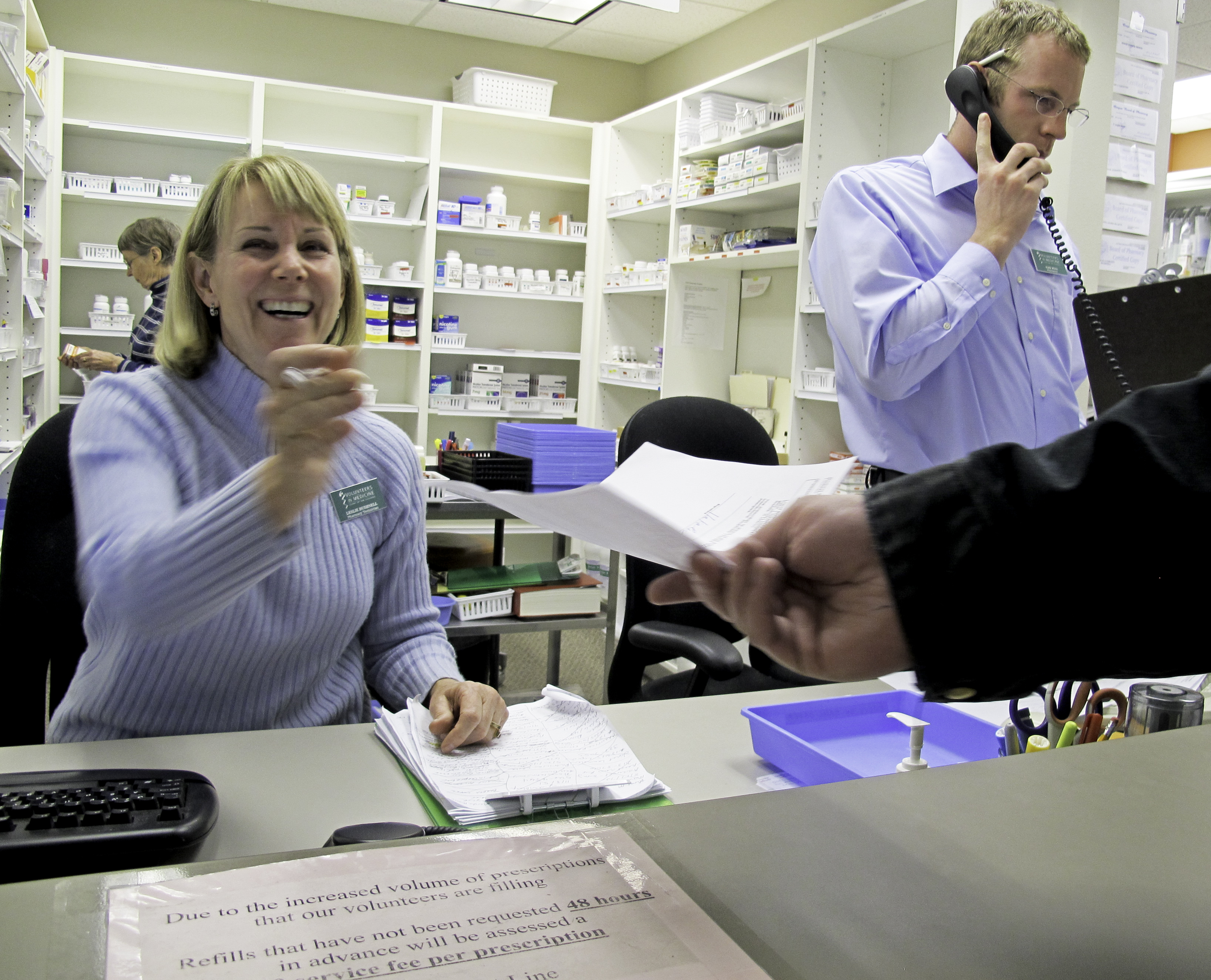 Mail medications to:
Volunteers in Medicine
2300 NE Neff Rd.
Bend, OR 97701
VIM's charitable pharmacy cannot accept any of the following medications as donations
- Controlled substances, such as pain medications, narcotics, etc. (classified as CII – CV, examples include: oxycodone, hydrocodone, alprazolam, zolpidem, etc.)
- If the medication has an expiration date of fewer than 9 months.
- Packages/containers that have been opened and no longer have the manufacturer's seal intact.
- Over-the-counter items such as aspirin, vitamins, etc.
- Medications that are from a state other than Oregon.
If your medication falls into any of the 5 categories listed above, we are unable to accept it. 
For questions or more information, please contact VIM's charitable pharmacy at (541) 585-9010, or email the pharmacy here.