Students & Interns
The opportunity to intern in a primary care clinic is an important rotation for many medical and graduate students.

More than once our medical interns have told us that "VIM has the best reputation for medical internships in the state". We appreciate this sentiment, and think it is due, in part, to the nature of the clinic where time is taken to really get to know each individual patient. This gives our students the chance to delve more deeply into what makes primary care so important.  

In addition, the welcoming nature of our volunteers serves as a bank of experience and knowledge that is easily shared. Many fascinating conversations have happened around our lunchroom table, where we all learn something new.  

We love having our students around. Their questions are insightful, and their energy for medicine is inspiring.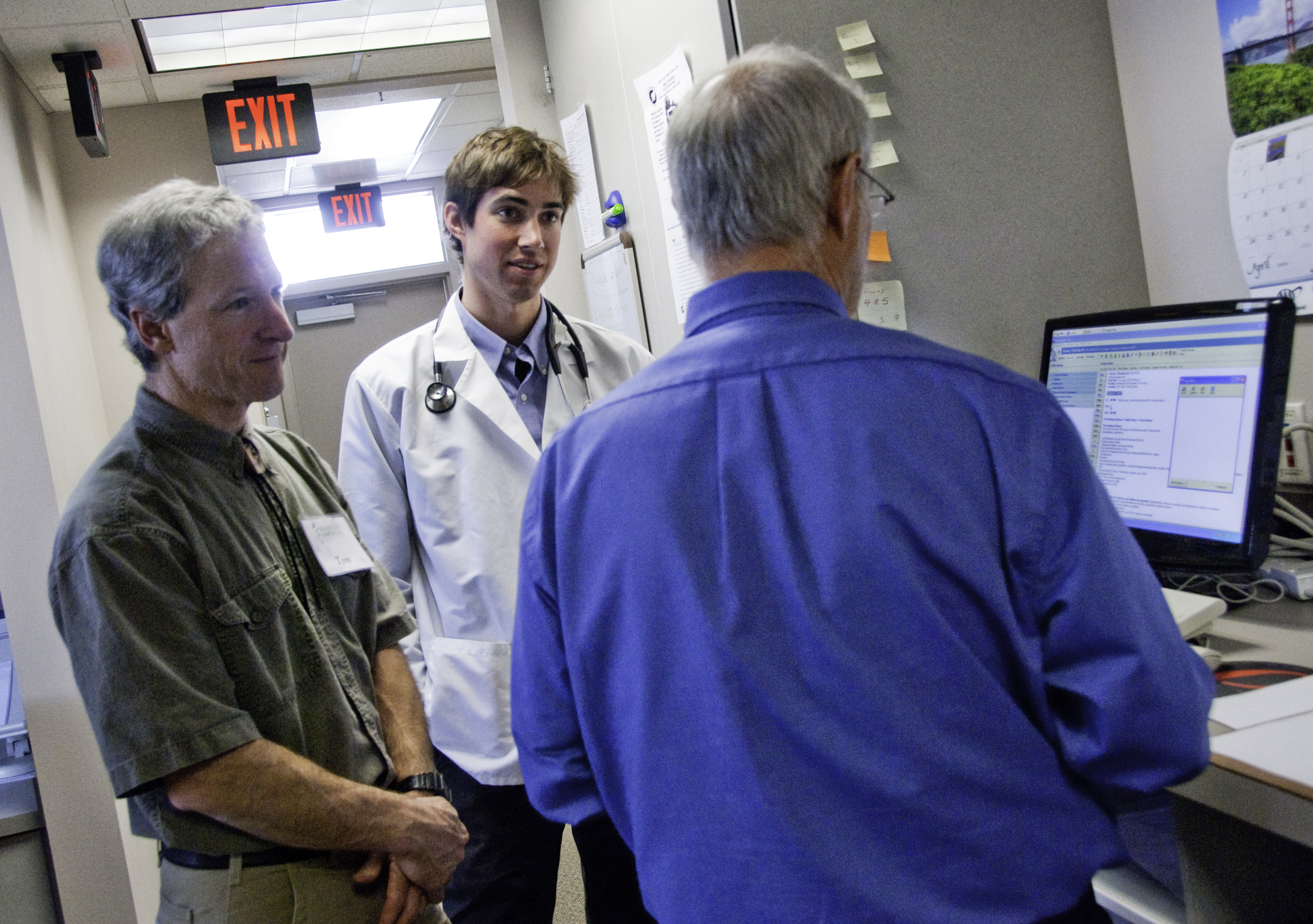 VIM has established preceptorships with various colleges and universities. In 2015-2016 our students included: 
Oregon Health Sciences University (OHSU):  8 third-year medical students in the five-week Community Health Rotation Internship
Three third-year medical students who were prior VIM volunteers and were enrolled in various medical and physician assistant schools around the country.
Oregon State University-Cascades:  2 Masters in Counseling students for a one-year internship.
Oregon Health Sciences University (OHSU):  RN to BSN Program – 1 student for a 2-3 month preceptorship.
Central Oregon Community College:  6 Pharmacist (PharmD) and pharmacy technician (CPhT) student interns
One Nurse Practitioner Masters to Doctorate student
VIM's Volunteer Summer College Internship Clinical Academy for college students is also available to those who are planning to further their studies in a medical field.
If you are interested in one of VIM's internship programs, please contact VIM's Volunteer Manager, Kristi Jacobs, via email or call (541) 585-9008.