VIM RUNS ON DONATIONS
WE NEED YOUR HELP! The VIM clinic runs on donations. This means we ask you to give whatever you can during each visit. These donations help to keep the clinic open for you, your family and your community.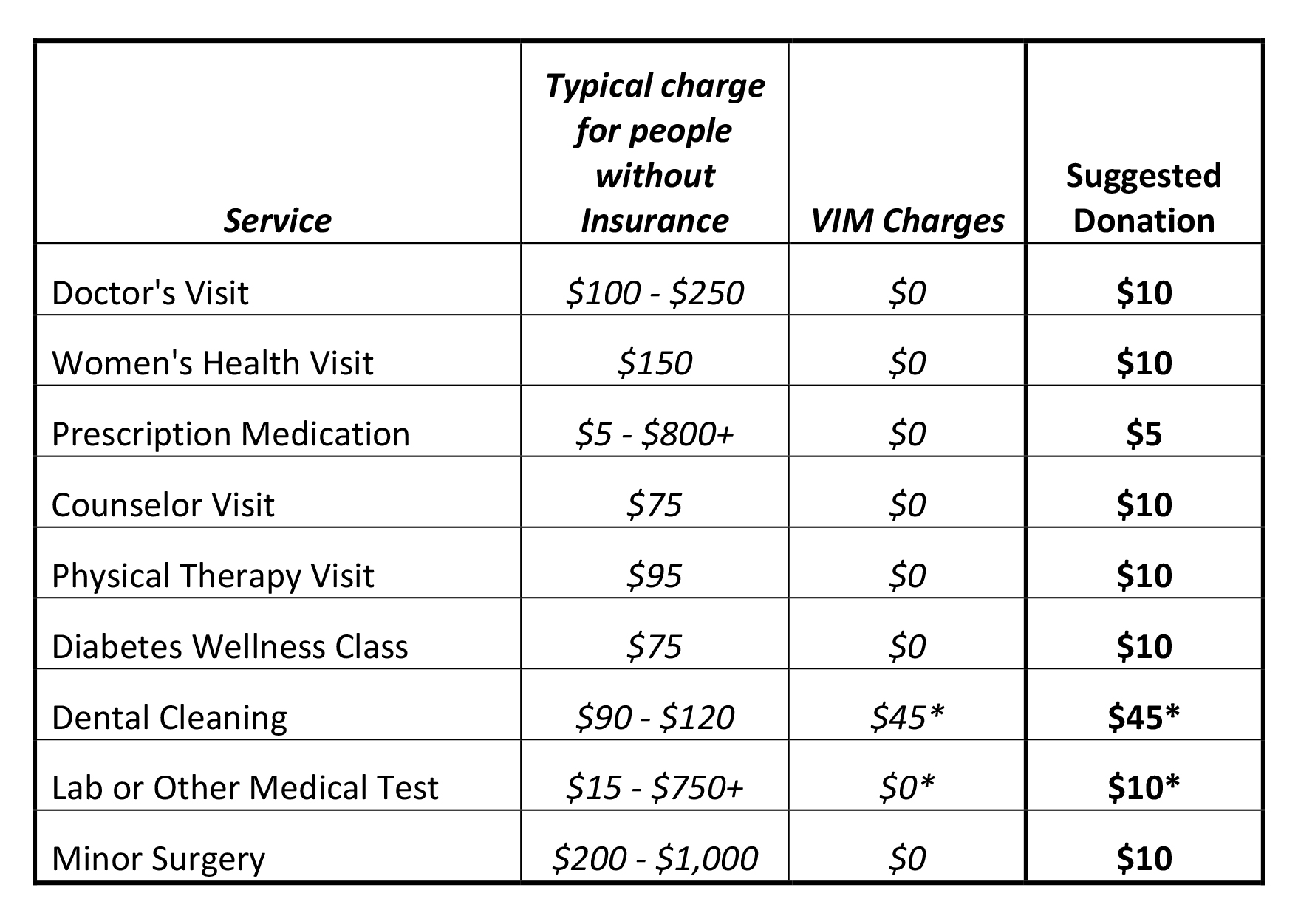 If you do not have money to donate for a visit, come anyway. We want you to get the medical care that you need. When you do have money, you can donate then.
*There is a $45 dental cleaning fee to pay for the materials.  Occasionally, there may be a charge for labs or other medical tests, but we will notify you ahead of time.