What we Expect of You
Everyone at VIM does their best to help patients. We know you appreciate our work. Please show your appreciation by following a few guidelines:
Be on time – even 10 minutes early. One late patient can force our volunteers to cut their time short with everyone. If you arrive late, we may not be able to see you.
Cancel 24 – 48 hours before your appointment. (1 to 2 days) We are on a waitlist for new patient appointments. If you need to cancel an appointment, please tell us as soon. Call (541) 330-9001, and push "4" to leave a message. This will give us time to give your appointment to another patient. Patients who do not follow this guideline may lose their eligibility to receive care at VIM.
Be understanding if we have to change your appointment. Many of our medical volunteers also have other jobs. Sometimes they have emergencies with other patients, and can't come to VIM. When this happens, we may have to reschedule your appointment. Or we will have you see a different doctor. Please do your best to work with us when this happens. 
Be kind. Almost all of the people you will meet at VIM are volunteers. They don't have to be here, they want to be here. Please thank them and show your appreciation for their work. Also, sometimes we may have you see a doctor in a different office, outside of VIM. Please thank the people there too. Everyone wants to feel appreciated. Use this chance to brighten someone's day!
Ask questions. At the VIM clinic, patient appointments are longer than at other clinics. This gives you time to ask questions. Bring in a short list of questions to your appointment so that you don't forget what you want to ask. The more you understand what is happening with you, the more you can do to help yourself. Patients who ask questions simply do better. 
Know that you may have to pay an occasional fee. All basic care at the clinic is donated. This means patients receive it for free. For the few things that we cannot get for free, you may have to pay a small fee. Fees may be charged for certain medical tests or prescription medications. Dental care will always have a $25 materials fee. Some specialty medical care will also have a fee. We will talk with you about these costs ahead of time. If there is a cost, it will most likely be at a wholesale price. 
Do your part. Wellness does not come from us, it comes from you working together with us to care for your medical needs. We will give you the best care and information we can. But you must also do your part.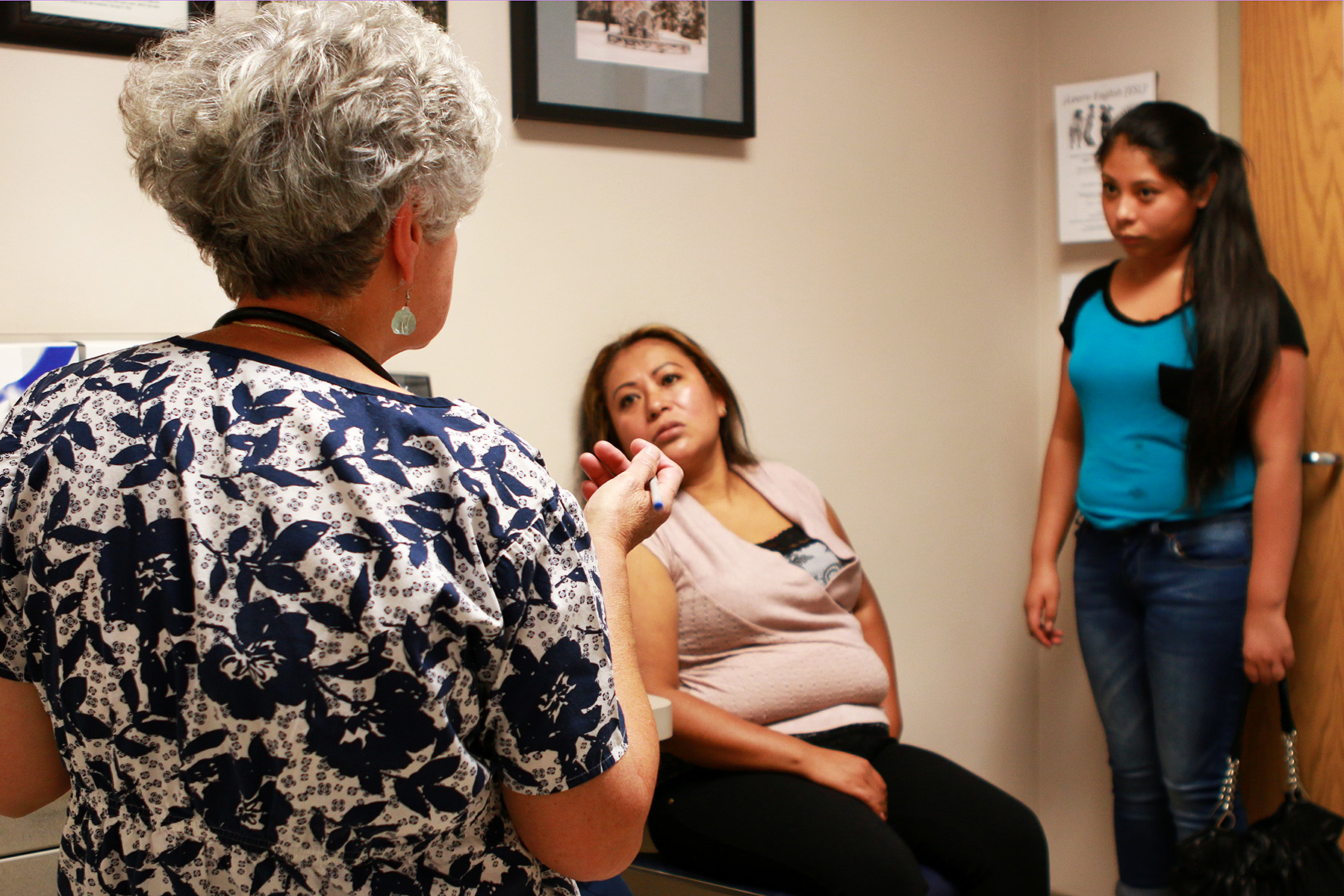 Please follow the instructions and suggestions you are given. Take your medications and keep your follow-up appointments. Patients who do not follow instructions may lose their eligibility to receive care at VIM.
 
If something seems unclear, you can talk with a VIM nurse. Call the nurse phone at (541) 585-9003 and leave a message, or email a VIM nurse here. You can also leave a message for the pharmacist at (541) 585-9001, or send an email to the pharmacy. We will get back to you. 
Donate what you can. It costs over $800,000 to keep the clinic open every year. We raise this money through individual, corporate, foundation and patient donations. Every donation helps – large and small. If you are able, please put some money into the cookie jar on the front desk after each appointment. It helps us, so that we can help you. Thank you!