How do I become a Patient? 
If you haven't checked our "Who can be a Patient?" guidelines,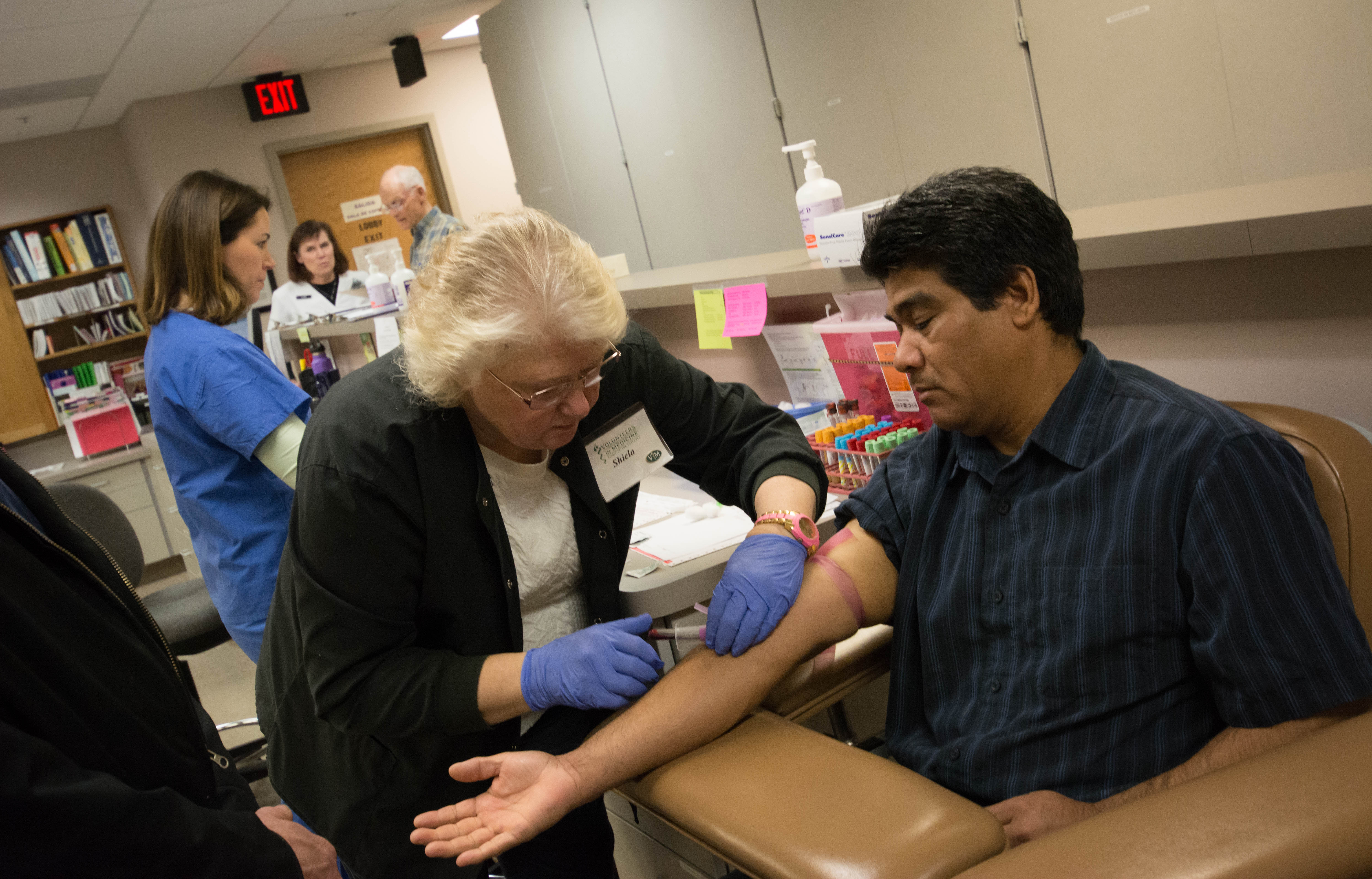 If you have checked the guidelines and can say "yes" to all six, then here are the next steps:  
Call us to set up an eligibility screening appointment. 
Call (541) 330-9001, and press "5" to leave a message.
Leave your name.
Leave a phone number where we can call you back.
Tell us the best time to call you back - during the day or only in the evenings.
A volunteer will call you back. We are closed on Saturday, Sunday and most holidays, and do not return calls on those days. The volunteer will go over some information about being a patient at VIM. If we think VIM can help you, we will set up an appointment for you at the clinic. This first appointment is called an "eligibility screening."
What if there are other adults in my home who need healthcare, too? If you qualify to be a VIM patient, the other adults in your home may be able to be patients, too. Everyone must meet the guidelines, just like you. Click Who can be a Patient? link at the top of this page to see if everyone meets the guidelines.
What happens during an eligibility screening? If you have not completed a Healthcare.gov application, we will do that first.  This will tell us if you qualify for Medicaid/Oregon Health Plan (OHP) or another insurance plan.  If you don't qualify for either of these, we will continue with the eligibility screening needed to become a VIM patient.

During the VIM eligibility screening we will review your financial information. Mostly we will be looking at the money you use to pay your living expenses. We try to make this as easy as possible, but you will have some homework to do. The financial information we need is in two parts:  
Information about you.
Information about the other people in your home. This is only if there are other people in your home who contribute money to pay for your living expenses.
         Here are some examples to help you understand what we mean:
Example 1: If you live by yourself, we only need financial information about you.
Example 2: If you share a home with a roommate and you each pay for your own portion of the living expenses (each of you pays only your part of the rent, food, utilities, phone, etc.), we only need financial information about you.
Example 3: If you live with other people who put their money together to help pay the bills, then we need their financial information, too.  For example, if you, your partner, your child, and a parent all help pay for the living expenses of everyone together (you all chip in what you can to pay for the all of the "family" expenses such as rent, food, utilities, phone, etc.), then we need financial information for all four of you.
What kind of information do I need to bring? We have created an easy-to-use Eligibility Screening Checklist that can be found on the top left hand side of this page. This will walk you through everything you need to gather for your screening. Click on the link, download the file, print it out, and fill it in.
I've never done anything like this before. Can I do it? We want you to get the care that you need. If this process is new to you, that's OK – we will help you. Thousands of people have gone through an eligibility screening to become a patient at VIM. If they can do it, you can too!
If you have any questions, call us at (541) 330-9001. Push "5" and leave a message. We will call you back. Remember, we are here to help you!  
​